Life in our household was a little different than normal the last few weeks. We were preparing for a wedding.
My oldest and his bride got married last Saturday, August 22nd.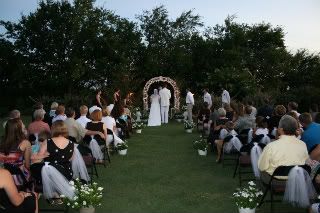 They thought it would be nice to have it in our backyard.
At sunset.
With 'tiki' torches.
And twinkle lights.
In August!
So, that's what we did.
Prayers for good weather started immediately. Can you say water, water, water the grass and flower beds? Did I mention watering? Some trimming and neatening. Lots of mowing. The Creative Soul & the bride brainstormed ways to decorate. They did a tremendous job and everything looked fantastic! (Photos found here:
Creative Soul
)
But, I saved the best for last. They asked me to officiate. Humbling, exciting, proud, anxious, WOW!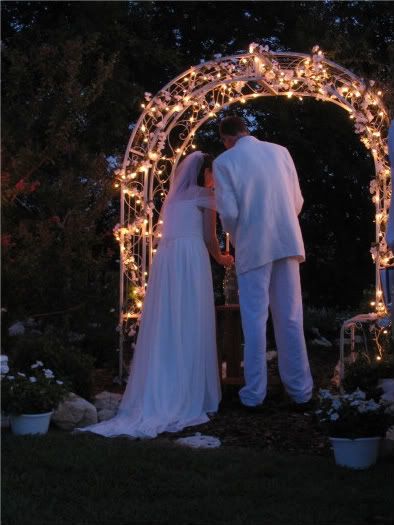 All went well. Now we are finishing up recuperate mode. Took most all week to get revitalized. It was well worth it.